Asian Bodywork Therapy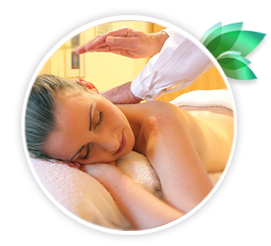 "Asian Bodywork Therapy" and "Massage Therapy" are indeed two different things. There has been much debate between professionals and professional organizations about what techniques, philosophies and descriptions cross over from one modality to the other and where certain seperations lie. "Bodywork" is a general term that applies to a vast group of manual manipulation forms.

Foot Bath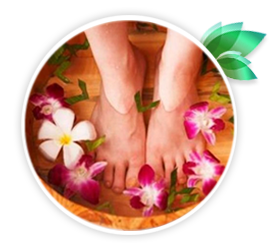 The Foot is the second heart of the human body. Plantar itching can explain higher sensitivity along meridians experienced in other parts of the body. A daily foot bath can not only keep your feet clean, but also smooth qi and provide a nourishing vigor and anti-aging qualities, enhance metabolism, improve resistance to external pathogens, and prevent chapping, chilblains, athlete's foot and other foot disease.

Ear Candle Therapy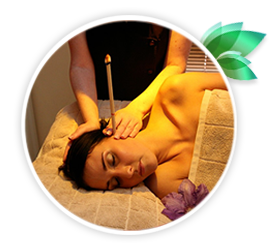 The effect after treatment is a soothing, pressure and pain relieving sensation, mainly in the ear and head regions. Clearer nasal breathing and an improved sense of smell (even when the nose was blocked before treatment) are often experienced, as well as a wonderful relaxed feeling, a deep sensation of secuirty and a feeling of happiness are often experienced